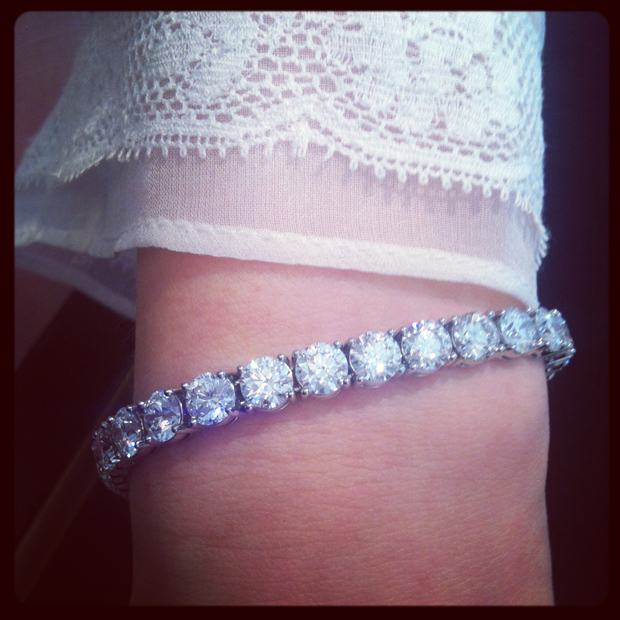 The Grammer: Marion Fasel, who's always out scoping fine jewels for InStyle

What We Snapped: Harry Winston's classic diamond tennis bracelet

Captured On: May 1, 2013 during a private tour of Harry Winston's original New York City office

Marion Says: Harry Winston's gorgeous original office is above the jeweler's Fifth Avenue boutique. It is where he would have bought and sold many famous gems—The Hope Diamond (which he owned before giving it to the Smithsonian) was certainly in this room at one time!
Credit: Instagram.com/InStyleMagazine
Courtesy
Without question the most fun fall trend is feathers. I adore the flights of fancy in shoes, bags, jackets, skirts and jewelry. Among the flock of finery Harry Winston's Premier Feather watches stand out. The iconic American jeweler commissioned a master craftswoman named Nelly Saunier, one of the few people in the world with skills in feather marquetry, to place the tiny plumes around the face of the timepieces. The feather work took over seven hours on each watch. I could spend a lifetime enjoying one. Which Fine Feathered Watch Won Our Hearts? 
 —Marion Fasel, Contributing Editor, Fine Jewelry and Watches